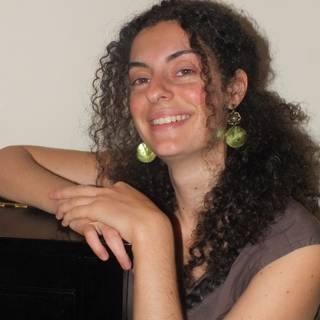 Mélanie Cullin, Piano
Teaching at:
---
Call us to check the availability of the teacher and make your registration appointment.
514 544-4636
Mélanie Cullin began her career as a musician and piano teacher in France at the conservatory of Toulouse. In 2007, while there, she won three first place prizes by a unanimous vote: two, in musical interpretation (piano and chamber music) and one in musical analysis. The following year, in 2008, she obtained a degree certificate in vocal and instrumental accompaniments. At the same time, she received a bachelor's degree in musicology from the University of Paris La Sorbonne. After graduating in 2009 from the French State Piano Teacher Diploma she followed the master's degree class of Paul Stewart at the University of Montreal.
Before her move to Montreal Mélanie Cullin belonged to two main musical groups, the Argentinian tango quintet Tango Libre and the duet with cello In Rythmus, with whom she performed regularly in concerts : "Classisco" festival of Toulouse, "Les lundis de Mont-Louis" festival in Mont-Louis and "Espace Croix-Baragnon" in Toulouse, amongst others. Since her arrival in Montreal she has considerably diversified her musical approach, sailing between classical music tradition, contemporary repertoire and creation, and improvised music. Meanwhile, she has dealt with the confluence between music and others arts, particularly theater, dance, and visual arts. These new attractions reflect in her current artistic projects: pianist and actress of the opera-theatre company "Alma Viva" (Fringe Festival, 2010-2012), pianist at the Montreal Contemporary Music Laboratory (MCML, June 2013), pianist improviser of the improvised dancing group"Lindex", pianist and actress for the project "The Rhythm of Butterflies" put on by the children's theater company "Le Moulin à musique" (forthcoming, February 2014).
Her pedagogical research led her to explore innovative teaching practices, such as group pedagogy and classical music learning through improvisation. During her teaching training in Toulouse she wrote a thesis on "The interpretation and self-expression". In Montreal she has continued her exploration by writing her own teaching method for children based on playful activities and creativity. Since 2010 she has taught piano creativity to groups of children and adolescents at the Youth School ("Ecole des jeunes") of the University of Montréal. In that context she actively participates in the development of pedagogical programs of the school. In addition, through her regular activity of giving lessons to individual students, she deals with the question of the adult beginner learning process.