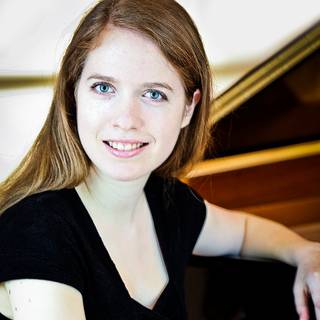 Rosane Lajoie, Piano
Teaching at:
4220, rue Drolet, Montréal
---
Call us to check the availability of the teacher and make your registration appointment.
514 544-4636
Rosane Lajoie is a graduate of the Conservatoire de musique de Montréal, where she completed a master's degree with distinction in the class of Suzanne Goyette. Passionate about vocal art, she perfected her accompaniment skills at the Guildhall School of Music and Drama in London, where she won the Jubilee Piano Accompaniment Prize as well as the Tracey Chadwell Memorial Award in contemporary music. Various scholarships allow her to perfect his skills in solo and accompaniment during internships at the Francis Poulenc Academy (France), the Euro Music Festival (Germany) and the Internationaal Lied Festival (Netherlands). In 2020, she deepens the interpretation of the German Lied in Stuttgart thanks to a full scholarship from the Baden-Württemberg Foundation.
Interested in new music, she participated in a creation residency at the Center d'arts de Sabrevois and obtained the Lorraine Vaillancourt Scholarship in contemporary music for the interpretation of a work by Tristan Murail. She has been heard in recital at the Société d'art vocal de Montréal, at the Concerts Lachine and at the Jeunesses Musicales Canada. In 2022, she took part in the Canadian tour of the operetta The Merry Widow with the Jeunesses Musicales.
Recipient in 2020 of the Lieutenant Governor's Medal for her social involvement, Rosane is interested in the Alexander technique, pedagogy and improvisation.