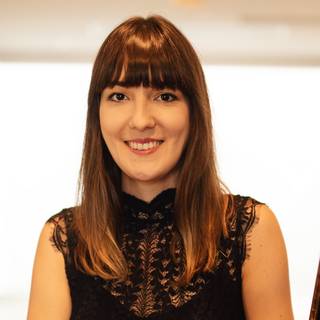 Lisandre Sévigny Di Quinzio, Piano
Teaching at:
4220, rue Drolet, Montréal
Laval
---
Call us to check the availability of the teacher and make your registration appointment.
514 544-4636
Originally from Montreal, pianist Lisandre Sévigny Di Quinzio began her studies in classical music at Pierre-Laporte High School. With the help of scholarships obtained during her studies, she was able to attend summer programs such as the musical Camp of Lanaudière and the musical Camp of Laurentides with Suzanne Goyette, Thérèse Gingras and Jean-Luc Cholette. In 2008 she finished her DEC in classical music at Cégep de Saint-Laurent and she won the Yamaha Canada award for best average in piano.  She returned a few times to study at Orford Centre for Arts to study with Jimmy Brière , Maneli Pirzadeh and Marc Durand thankfully on scholarships that she had been awarded.  Holding a masters in interpretation from the University of Montreal under the tutelage of Jimmy Brière, Lisandre Sévigny Di Quinzio has played in many different musical halls such as La Chapelle Historique du bon Pasteur, les salles Claude-Champagne et Marguerite Bourgeoys, and La Petite Maison des Arts in Montreal.  Notably she has played in part of the Midi-Musique concerts as well as the Ouvrez grand vos Oreilles! music series.  An authentic and passionate pianist, she has been teaching since 2015 in the Camp musical des Laurentides to groups of 4 hand piano as well as 6 hand piano.  She is a piano teacher and ensemble collaborator at the reputed Régina Assumpta College in Montreal since 2011 as well as the music school of Saint-Laurent since 2008.