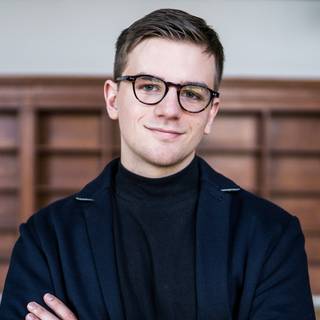 Jean-Christophe Melançon, Piano
Teaching at:
Conservatoire de musique de Montréal
---
Call us to check the availability of the teacher and make your registration appointment.
514 544-4636
Jean-Christophe Melançon is a young pianist from Montreal who obtained his master's degree "with distinction" at the Montreal Conservatory of Music, in the studio of Richard
Raymond. His great sensitivity makes him stand out in several regional, provincial and national competitions. In 2014, he performed at Place-des-Arts as part of the Gala des futures étoiles. In 2018, he won the Grand Prize at the Montreal Classical Music Festival. In 2019, he won the Grand Prize of the Festival Concours de musique de Lanaudière. In 2022, he won the 3rd prize at the Grand Final of the Festival Concours de Musique Classique Pierre-De Saurel and at the Festival-Concours de musique de Sherbrooke. He has performed at the Chapelle historique du Bon-Pasteur, the Salle Pierre-Mercure, the Gesù and in several conservatories across Quebec. Jean-Christophe had the chance to perfect his skills with great masters such as John Perry, Julian Martin, Ronan O'Hora, David Jalbert and Jean Saulnier. In August 2022, Jean-Christophe participated in the Gijón International Piano Festival in Spain, where he had the chance to perform in several recitals while working with renowned teachers such as Robert Macdonald, Julian Martin and Soyeon Lee. The "Fondation des Jeunesses musicales du Canada" generously supported this project. Jean-Christophe takes pleasure in learning and exploring the repertoire of all periods by deepening the styles and traditions that characterize them, but he develops a more profound interest in Russian composers, particularly Prokofiev, Rachmaninoff, Scriabin and Kapustin. Jean-Christophe is now studying with Henry Kramer at the University of Montreal and is oneof the 10th semi-finalists of the OSM piano competition in 2022.