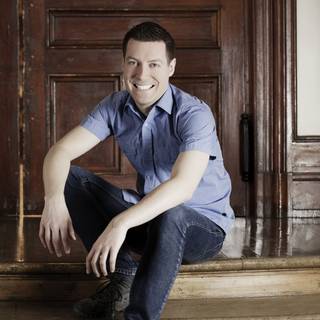 David Perreault, Clarinet
Teaching at:
---
Call us to check the availability of the teacher and make your registration appointment.
514 544-4636
Originally from Joliette, David Perreault is well involved in the musical world. Known for his organizational skills and hard work, he is always looking for new challenges. His achievements led him to join, as a freelance, several institutions including the Orchestre Métropolitain, under the baton of Yannick Nézet-Séguin.
In the spring of 2017, David won the position of first clarinet at the Orchestre symphonique de l'Estuaire in Rimouski. Since fall 2011, he has held the position of second clarinet at the Orchestre symphonique de Gatineau. A founding member of the Wind Quintet Choros, he is called upon to play as a freelancer for various ensembles across Quebec.
In addition to his professional musician activities, he takes a different perspective at the way we learn music. Playing an important role in the external motivation of the student, he synchronizes the movements of the music with the body – integration of physical memory. This osmosis allows musical precision combining instrumental technique with the emotions conveyed by the student. This combination promotes better interpretation management.
In addition to his reflection on instrumental teaching, he attaches great importance to the education of young audiences. Thanks to Jeunesses Musicales of Canada, he toured schools and libraries in Quebec to share the profession of musician. In addition to his musical interviews, he participated in the show Mozart's Flights of Fancy in the role of Anton Stadler.
Graduate of Université de Montréal, David holds a Master's degree in performance and has been a recipient of the Graduate Faculty Committee Scholarship in 2008. He also had the chance to get a fellowship to attend for the music festival The Pierre Monteux School in 2010 in Maine.
Currently, he is working on several projects with his wind quintet Choros. Stay tuned!