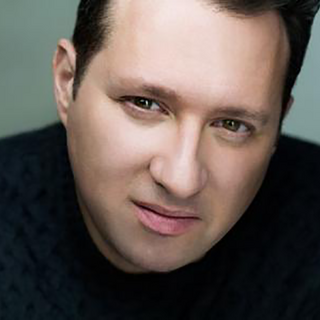 David Bergeron, Piano
Teaching at:
4220, rue Drolet, Montréal
Ville-Marie
---
Call us to check the availability of the teacher and make your registration appointment.
514 544-4636
Praised for his "passionate, colourful and refined pianism", David Bergeron is back in Montréal after spending over a decade in Vancouver. While on the West Coast, he enjoyed a multi-faceted career as a pianist, pedagogue and arts administrator. An integral part of the managing team of the Vancouver International Song Institute, where he ultimately became the Institute Director, he contributed to the promotion of Art Song in both traditional and innovative settings.  In 2013-14, David was on the piano faculty of the University of British Columbia, as a collaborative piano instructor. Still at UBC, in 2008-09, he was the Artistic Director of the Dodson Music Series, in the newly renovated Irving K. Barber Learning Centre.
A returning guest artist at VISI's SONGFIRE Festival, David has also performed at the Montreal New Music Summer Series, and as a soloist with the McGill Contemporary Music Ensemble under the direction of Denys Bouliane. In 2005, for the celebrations of Saskatchewan's Centennial, he performed a solo recital at the refurbished Mae Wilson Theatre in Moose Jaw, for the Amazing Accomplishments Series of the Prairie Art Festival.  He is at ease equally as a soloist, a chamber musician, as well as in song repertoire.
He has performed with singers Lambroula Maria Pappas, Robyn Driedger-Klassen, Tracy Satterfield, France Duval, Bruno Laplante, Teiya Kasahara, Jacinthe Thibault and Andrea Hill, to name a few.   His collaboration with soprano Lambroula Pappas has led to the emergence of Duo Mythos, a musical partnership promoting interactive and innovative Art Song recitals. Duo Mythos (www.duomythos.ca) has perfomed extensively in the greater Vancouver region, including a well-received concert at the  celebrated "Wednesday Noon Hour Series" of the University of British Columbia, and is planning to reach new audiences across the country.
David holds a Doctor of Musical Arts Degree from the University of British Columbia, where he benefited from the extraordinary mentorship of Professor Rena Sharon. His focus on contemporary music written in Québec culminated in a dissertation and lecture-recital on Claude Vivier's virtuosic tour de force Shiraz for piano solo.  While at McGill University (MMus, BMus), he studied with Tom Plaunt, Michael McMahon and Jan Simons.