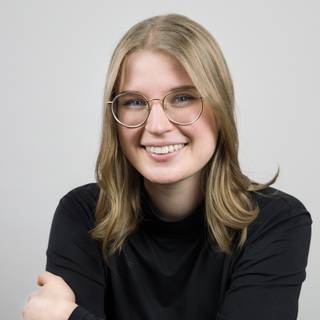 Gabrielle Gagnon-Picard, Piano
Teaching at:
Conservatoire de musique de Montréal
---
Call us to check the availability of the teacher and make your registration appointment.
514 544-4636
A passionate pianist with a love for 20th and 21st century music, Gabrielle started playing piano at 9 years old and at 16 finished the program of the Royal Conservatory of Music of Toronto (RCM).  She continued her musical education with a bachelor of piano performance from the University of Alberta with teacher Dr Jacques Despres, and completed her masters in music at the Conservatoire de Musique de Montréal in 2021 with renowned expert of contemporary music Mme Louise Bessette.  
During her studies she was invited to several prestigious music camps such as Alberta PianoFest (2015), Domaine Forget (2019) and Orford Music (2020 and 2021, with artistic director Veronique Lacroix). Her performances have been rewarded with several prizes including the Stephane Lemelin award in piano performance of 2015, the Edmonton Chamber Music Scholarship award of 2016, and an award of excellence from the Conservatoire de Musique de Montréal in 2020.  As well as being an active up and coming accompanist and performer of solo repertoire in Montreal, Gabrielle cultivates a love for chamber music, and is excited to have been invited to perform with her new music trio in the concert Violondes of the ECM+ in spring of 2021. 
Gabrielle has been a teacher for many years in order to share with others her love of music, and is inspired by the enthusiasm and perseverance of her students. She is patient, energetic and creative, and adapts to the unique qualities of each student with ease. In addition to being a dedicated musician, Gabrielle enjoys leading an athletic lifestyle, and loves to bake.