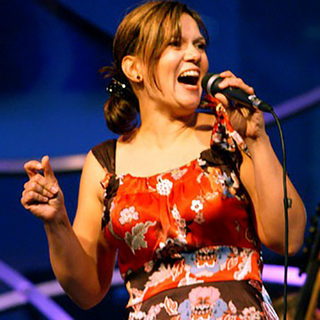 Sonia Johnson, Voice
Teaching at:
---
Call us to check the availability of the teacher and make your registration appointment.
514 544-4636
Blame it on Michel Donato! Sonia Johnson was not planning on a career in jazz. All it took was a few master classes with the renowned bass virtuoso and she was hooked. Though known as a jazz musician, Sonia has never turned her back on other musical genres, leading an eclectic and varied musical career.
A woman of many talents, Sonia produced her first opus, Don't Explain, in 2005. It is a multilingual collection of jazz standards bursting with the freshness of scat, a style that Sonia holds very dear. Her latest album, Le Carré de nos amours, JUNO Award winner for 2012 Vocal jazz album of the year, is a perfect blend of the improvisational spontaneity of jazz and the lyricism of French chanson à texte. The fiery singer's passion for both musical traditions is on full display in this latest effort.
Ms. Johnson has performed at many high-profile events — including the Montreal International Jazz Festival, Jazz en rafale and the Festival en chanson de Petite-Vallée — and has won a number of prizes and bursaries from the Fondation du maire de Montréal pour la jeunesse, the Conseil des arts et des lettres du Québec and Musicaction.
Sonia has had the privilege of collaborating with exceptional musicians throughout her career, including Vic Vogel, François Bourassa, Sylvain Provost, Félix Stüssi, Roberto Lopez, John Roney, Marianne Trudel, Karen Young and Dawn Tyler Watson.
So thank you, Mr. Donato! Without your influence, jazz lovers would not be blessed with Sonia Johnson's original and refreshing vocal talents...