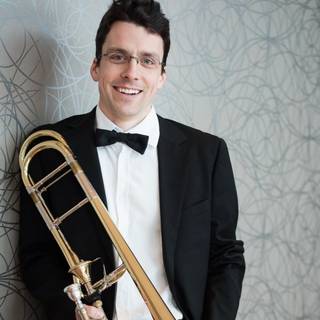 Sébastien Côté, Trombone
Teaching at:
---
Call us to check the availability of the teacher and make your registration appointment.
514 544-4636
Sébastien Côté holds a bachelor's degree from the Université de Montréal and a Master form Conservatoire de musique de Montréal. He also studied one year in the United Kingdom at the University of Leeds. He works actively as a freelancer in Montreal and he is solo trombonist at the Trois-Rivières and Drummondville Symphony Orchestra for several years. In addition to his occupations as an interpreter, Sébastien teaches the trombone, spends a lot of time with his three children and is passionate about the outdoor.