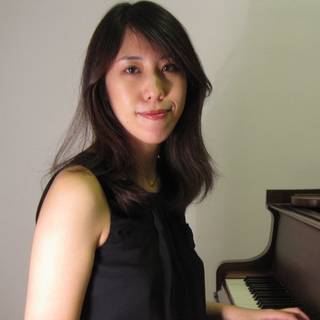 Kanae Nobori, Piano
Teaching at:
---
Call us to check the availability of the teacher and make your registration appointment.
514 544-4636
Kanae Nobori is originally from Nara in Japan. She started piano at the age of 6, giving performances at various concerts at the age of 12 and won numerous prizes. In 2004 she moved to Montreal and continues to be active playing solo, chamber music and contemporary music ensemble in the Montreal area, other parts of Canada, US and Japan. She received a Bachelor of Fine Arts from Osaka College of Music in 2003, a Masters Degree (2006) and a Diploma d'Étude Superieure Specialisée (2008) in Performance of Music from l'Université de Montréal under the direction of Paul Stewart. She also studied at the Vienna Musik Seminar where she received a Diploma of Performance.
Besides her active teaching, Kanae performs as a member of ''Tomotrio'' and ''Kô Trio''. Tomotrio has been invited to the series of « Concerts du Lundi » at la Maison de la culture Frontenac and also Stewart Hall in Pointe-Claire. She worked in Tenrikyo Music Institute, Nara Music Academy as a collaborative pianist. She also performs as an organist in Montreal area under the direction of Réjane Dessautels. Recently, she has led a concert series of 'Kanae and her friends' in Japan since 2007 and successfully led to organize benefit concerts in Montreal for the victims of Tsunami in Japan since 2011.