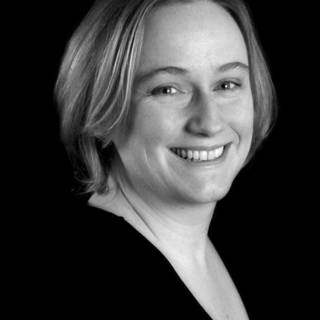 Amanda Keesmaat, Cello
Teaching at:
---
Call us to check the availability of the teacher and make your registration appointment.
514 544-4636
Baroque cellist Amanda Keesmaat performs with Arion Baroque Orchestra, Les Idées Heureuses, La Nef, Clavecin en Concert and Studio de Musique Ancienne de Montreal (SMAM), and is a cellist of the classical orchestra "L'Orchestre Symphonique de la Vallée-du-Haut-St-Laurent". As a specialist on basse de violon, Amanda is a member of "Rendez-Vous Baroque Français", a chamber ensemble specializing in French baroque music. In 2017 she played basse de violon with the Opéra Atelier production of Charpentier's Médée in Toronto and in Versailles, France.
Amanda plays continuo on the Juno Award winning cd's "Vivaldi et ses Anges" (Ensemble Caprice) and "Prima Donna" (Arion et Karina Gauvin). Other recordings include Félix winning cd "La Traverse Miraculeuse", (La Nef), "Dowland in Dublin" and "The People's Purcell" (Michael Slattery and La Nef), and albums featuring Julie Bouliane, Daniel Taylor, Suzie Leblanc and Shannon Mercer. Amanda grouped colleagues together to perform on Ubisoft's video game "Assassin's Creed III" and has recorded for for the NFB and Québec films.
Amanda played chamber concerts with The Festival of Music and Sound, Music and Beyond, Domaine Forget, Ottawa Chamber Music Festival, Musique Royale, Ottawa Baroque consort, Montreal Baroque, Festival Vancouver, Sackville Early Music Festival, Indianapolis Early Music Festival, Hammer Baroque, Regensburg Festival (Germany), the Tilford Bach Festival (England) and the Lamèque International Early Music Festival. Amanda has also toured in Belgium, Spain, Colombia and the United States.